Sunset Bronze 1-2" Vertical Select
Beautiful rust colored stone with shades of gold and green.
Available in one inch minus, 2-3" Select as well as Patio and Ledgestone.
A superior quality stone.
SUNSET BRONZE SELECT 1-2
Montana Antique Patio Stone
Available in Select, Ledgestone. Dry Stack and Specialty Stones
Montana Antique Patio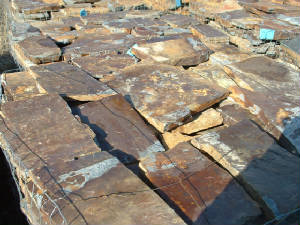 Blue Ridge Vertical Select 2-3"
Blue Ridge Vertical Select